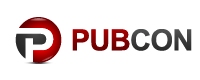 It's time to hit Las Vegas for two great conventions beginning on October 21st, 2013.  I lucked out this year when I found out that both conventions were being held at the Las Vegas Convention Center the same week.  I'll be bouncing back and fourth between the two events throughout the week so it's safe to say I'll be putting some miles on my shoes.
Here's some information about both conferences:
NBAA – The National Business Aviation Association is hosting its annual convention which consists of every major company involved in the aviation industry.  The convention center will be packed with airplanes and exhibitors and is always a great event.  The airport will host a static display of aircraft that's impressive.  There are also plenty of informative seminars if you're interested in learning more about general aviation topics and best practices.  I've been actively involved with the organization for years and am a big fan of all the great work they do.
Pubcon – The Pubcon convention is a premier search engine marketing / SEO conference.  I've attended the conference for 10+ years now and continue to find value in the content.  This conference is geared towards folks who are technically minded who make great things happen online.  It's a great venue for sharing ideas and brushing shoulders with the best of the best in the online marketing arena.  Of all the tech conferences I attend each year, this particular one is on my must attend list.  I'll be speaking at the conference at 10:30am on Thursday talking about what it takes to grow an successful online business.
After Hours – If you're looking to catch up with me after hours, I'll be at various events for both conferences.  On Monday evening, I'll be at the Pubcon Kickoff Event at the convention center then over at the Hard Rock with Pubcon attendees.  On Tuesday evening, I'll be attending the Cirrus Owners and Pilots Association (COPA) dinner, then the AvFuel, Phillips 66, and Rockwell Collins parties.  On Wednesday evening, I'll be at the Pubcon Networking Party at the Monte Carlo.  Knowing it's Vegas, I'm sure many more venues and events will be added to the list, but these I've listed are confirmed.
I'll be landing in Vegas sometime late-afternoon on Monday.  I'm looking forward to seeing many business partners and friends at both of these fantastic conferences!  See you in Vegas!