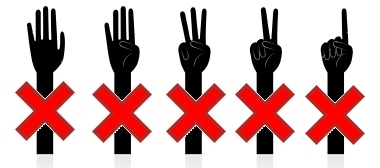 Update: I've completed my coast-to-coast adventure!  There's a new blog post available by clicking here which will take you to a flight map I created using pictures from each of the lower 48 states.  It also includes my commentary on Brad's Flying Adventure Across America.

Here's my original posting of this blog entry:
This morning I'm departing the Denver area for meetings throughout the Northwestern US.   The adventure will take five days and will last until next Friday when I return to Denver for a few days before heading back to Florida.
I'm no stranger to traveling extensively, but this trip is different.  Upon landing in the state of Washington, I will have landed at all 48 lower United States in my Cirrus SR22 aircraft!
I'll be updating my progress over the next few days as I knock the final states off my list.
Update #1: Time for liftoff… The adventure begins!
Update #2: Three down, only two more to go!  Beautiful flying throughout the mountains in Montana today.  You can click on the pictures below to make them larger.
Update #3: Forty-seven down, only one to go!  Victory is in sight!
Update #4: Victory at last!  As the wheels of my Cirrus SR22 gently touched the runway surface in Washington State, it felt wonderful knowing I had just completed my goal of landing my Cirrus in all 48 lower United States.
Final Update: I'll be providing another post with a much more detailed recap of my adventure to across America within the next few days.  It's been an amazing ride and I really look forward to sharing it.  Tonight however, I'll be putting down the laptop (and the airplane keys) to have a celebratory dinner instead.  Rest assured though, tomorrow I'll be right back in the cockpit, headed back across the magnificent Rockies to see the great folks at XJet as I start making my way back east.
Safe and Sound: Safe and sound back in the beautiful XJet hanger in Denver, Colorado!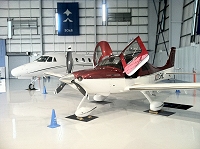 Bonus Picture: I couldn't resist sharing this amazing picture which I took as I crossed over the border of Utah into Colorado at 17,000 feet.  You can click on the picture below to make it larger.